Borderlands 3 Update Targets FL4K, Moze, Boss Fights, More
A brand new update for Borderlands 3 aims to bring about a number of changes as the Gearbox smash hit continues to grow.
Here are the official patch notes:
Borderlands 3 patch 1.03, October 3 hotfix
STABILITY
Addressed a reported issue where an infinite loop could occur when hitting the Guardian Rank experience ceiling
GENERAL FIXES AND IMPROVEMENTS
The Hollow Point Guardian Rank skill no longer damages allies
Hollow Point Guardian Rank skill has been re-enabled
Addressed a reported issue where some players were unable to unlock the Ultimate Vault Hunter achievement on Xbox
Addressed a reported issue where mouse functionality may have been lost when hot joining a friend's session on PC
Addressed a reported issue where some players' inventory would not be saved in their bank
VAULT HUNTER ADJUSTMENTS
FL4K
Developer notes: Rakk Attack! is great for constant damage output, especially when paired with Anointed gear. The base skill still seems to be lacking, so Rakk Attack! now has a guaranteed status effect on any enemy that it damages. Leave No Trace was returning much more ammo than intended, and we have added a re-trigger delay to keep its ammo return within expectation. Barbaric Yawp has an increased bonus, as we didn't feel that the amount of investment had an equal payoff. In addition, we felt that FL4K's pets were demanding too much attention, which was interfering with players trying to stand still for any length of time, so we disabled the ability for them to move you around.
Rakk Attack! status effect chance as been increased to 100%.
Leave No Trace now has a re-trigger delay of 2 seconds
Barbaric Yawp stat bonus increased by 100%
Pets no longer push around player characters
"Touch Pet" prompt is now a lower priority and should no longer interfere with looting or vending machines
Moze
Developer notes: Infinite Grenades is not an intentional build for Moze—even if it is hilarious. To lower the power (and spam) of this build, a re-trigger delay has been added to the grenade portion of Means of Destruction.
Means of Destruction now has a re-trigger delay of 2 seconds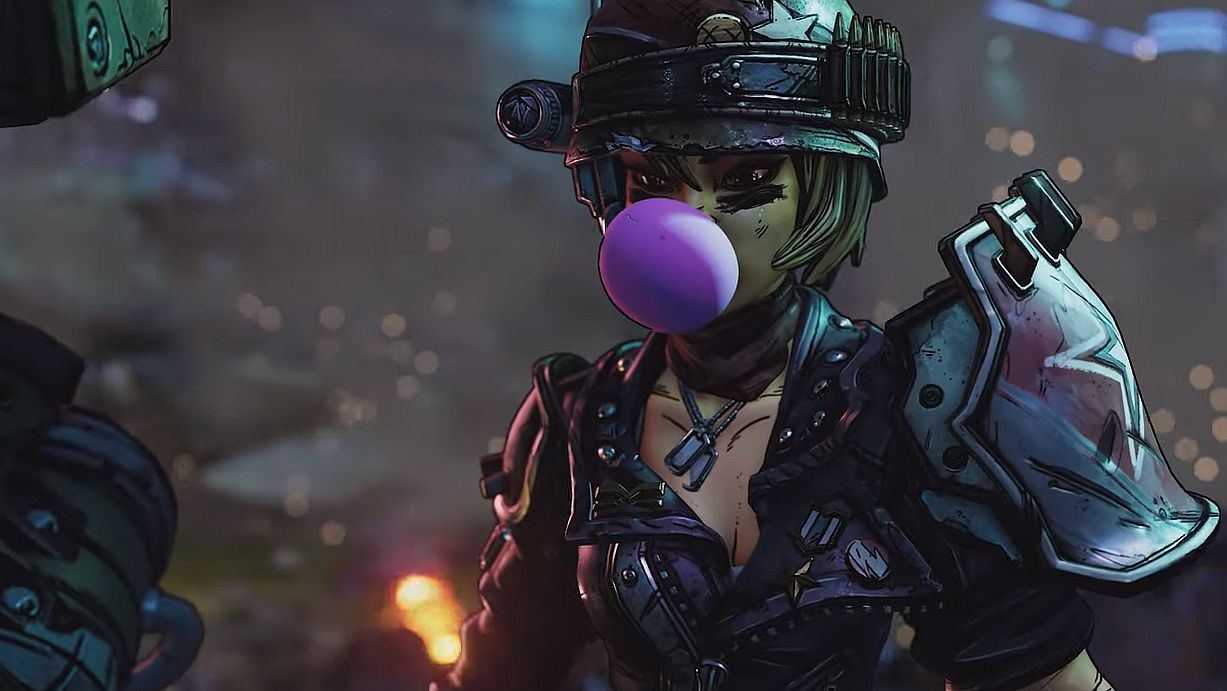 MISCELLANEOUS CHANGES
Adjusted the balance of Gigamind, Katagawa Ball, and Billy the Anointed
Developer notes: These three boss fights had concerns with their health and shields that made their combat loops more difficult than we intended. Gigamind had a little too much health, so that was reduced slightly. Katagawa Ball will no longer regenerate its shields; we found that while players contended with the adds during the fight, it would unfairly regenerate its shield, negating the players' progress. Finally, Billy had 25% of his health removed; we agree that this fight often dragged on needlessly. We will be monitoring each of these bosses and may make further adjustments in the future.
Bloated Rakks no longer spawn so many Rakklesnakes
Developer notes: This change should make the Cistern of Slaughter in particular much more fun.
Adjusted the cooldown values when they are displayed for Zane's skills
Amara's Glamour will now turn enemies on each other, as described in the Action Skill
Modified the loot spawn for Sera of Supremacy
Spiderant Emperors occasionally wouldn't drill back out of the ground, which created a potential progression blocker in the Proving Ground of Survival; we have adjusted this and the issue has been addressed
Resolved an issue that could have prevented enemies from spawning while in Devil's Razor
Lavender Crawly's physics were adjusted to prevent them exiting the world like a popped balloon
Further safe guarded Apollo from being launched out of world as well
The Rampager will no longer enter an idle at state at inappropriate times
Saurian Slingers attacks were addressed
Guardians now use all their attacks in Playthrough 2
Guardian Wraiths now reliably use all their ranged attacks
NPCs in the Slaughter maps were reported to sometimes attempt to automatically revive players in the arena. Going forward they will no longer attempt to revive players
Minimized the glow effect when opening Eridian ammo chests, can more easily see the ammo inside when opened
Playstation 5 Confirmed, Release Date End of 2020
After months of speculation, Sony has announced that it's next-generation console will indeed be called the Playstation 5, and the new console will be hitting the market near the end of 2020.
"Today I'm proud to share that our next-generation console will be called PlayStation 5, and we'll be launching in time for Holiday 2020″ Sony president of SIEE and president of global sales & marketing, SIE, Jim Ryan said in a post on the European Playstation Blog.
"These updates may not be a huge surprise, but we wanted to confirm them for our PlayStation fans, as we start to reveal additional details about our vision for the next generation."
Currently, there is no indication on what the price will be for the new console, or if the console will look "similar" to the patent images which surfaced back in August.

___
If you're looking to roll out a new version of your Twitch or Mixer channel, then Gamactica is the perfect place to market, network, and promote your streams. Regardless if you're a female streamer trying to make a name, or a hardcore pro player trying to catch the eyes of esports teams, it is important to ensure your branding is top notch. Rank next to the top game developer streams and alongside the ASMR channels of the industry, and join the Gamactica community.
World of Warcraft's Visions of N'Zoth Update Introduces New Playable Races
A pair of new playable races are heading to the World of Warcraft in a brand new, free update called Visions of N'Zoth.
Starting off are the Vulpera, which is a race of fox people that many players will recognize as non-playable race in the Battle of Azeroth expansion. The race will become available after maxing out their associated faction reputation and completing a quest.
Along with the Vulpera are the Mechagnomes, a robotic looking version of the standard Gnome race. This race can be unlocked with the release of update 8.3, which is looking to be quite the hefty update.
You can take a look at more information regarding the free update in the lengthy video below.

_____
Keeping your character alive and well is the key to success in World of Warcraft, which the same can be said IRL. Part of that, is staying informed about potential health risks, such as pilonidal, and potential threats, such as pilonidal disease. While they may not be the most well-known, it's these diseases that can prove to be more difficult to detect. Stay ahead, and remain on top of your health by educating yourself today.
Paradox Announces Surviving the Aftermath
Paradox has announced the next entry in the Surviving franchise that is scheduled to arrive sometime in late 2020.
'Surviving the Aftermath' is the brand new title, and the announcement came with the teaser trailer below, with more information promised at PDXCON 2019 taking place next week.
The new title will arrive in the Epic Game Store, Steam, and on the PS4, and Xbox One.

__
While you may be able to wait for Surviving the Aftermath, you may not want to wait around when it comes to improving the quality of your streams. If your goal is to be ranked among the best twitch channels, then you need to ensure you not only have the best streaming equipment, but also that your marketing and networking is up to par. Whether you want to be known among the best female streamers, or you're striving to attract the interest of eports teams, streaming quality content is one way to do just that, and more.